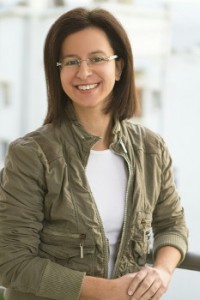 Born in Johannesburg, South Africa, I was raised in Athens. I fell in love with literature, adored cinema and was addicted to photography. In the end I studied Sociology and English Literature and pursued my post- graduate studies in Applied Professional and Educational Training, at the University of Surrey. I attended seminars on screenwriting with John Skopeteas and Stathis Valoukos, on film making with Irene Vachliotis and Chris Karakasis, and on creative writing with Argiro Mantoglou.
I have written scripts, short stories and I have just completed my first novel, which is in the process of being published.
In 2005, my script for short film "So long" received First Award in the script writing competition organized by AKMI Training Centre and "Cinema" Magazine. In 2009, the short film "Behind the Clouds", directed by George Dimitropoulos, received the Audience Award at the Vangelis Kotronis Fantasy Film Festival and the First Award for supporting actor at the Film Festival of Patras.
I have shot short films and participated in the production of several others. In 2010, I worked as first Assistant Director in Dorota Zglobicka's film "Love and Shadow", which gained the second place in the ZubrOFFka International Film Festival, Poland.
For the last 20 years I have shared my life with a wonderful Dimitri. We have two sons and live in Halandri, Athens.